Ostomy & Wound Odor Control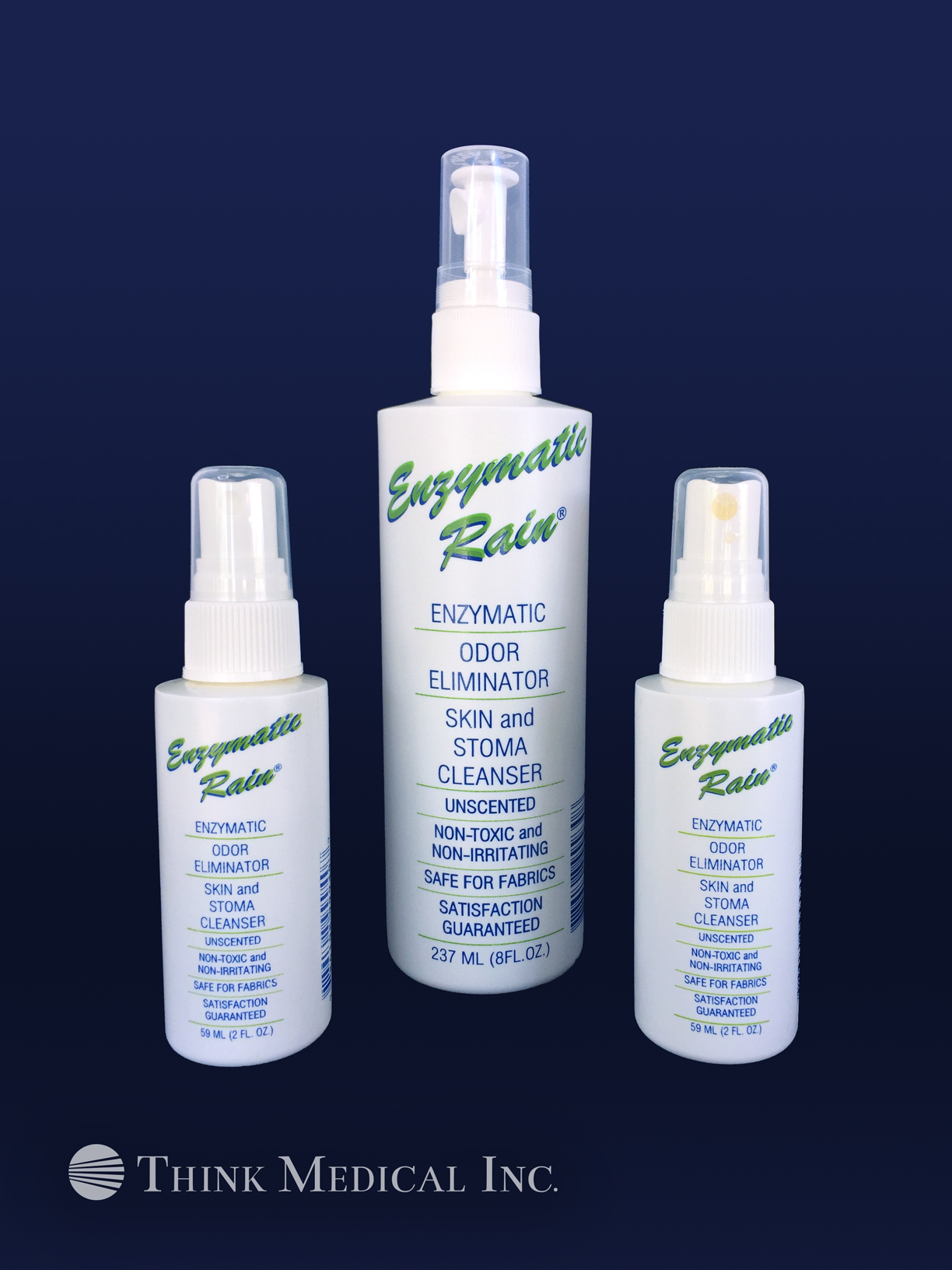 ENZYMATIC RAIN SKIN AND STOMA CLEANSER
Item #9994 – 2 ounce Enzymatic Rain
Item #9993 – 8 ounce Enzymatic Rain
Our Enzymatic Rain Skin & Stoma Cleaner product is a liquid formulation that is specifically designed to remove odors resulting from bodily fluids such as urine, feces, and necrotic tissue. It may also be used to de-fat and cleanse the skin before applying an adhesive product. Our liquid formulation is available in 1 scent and 2 different sizes.
For more details, please see FAQ. If you wish to discuss purchasing this product (or any other products on our site), please contact us at 919-782-2485 or fill out the form on our contact us page.
Request More Information
---
We have over forty years of combined experience in nursing, product development and sales. Contact us today with any questions on existing products or for your custom made needs.
Call Us
---
Mail Us
---
Think Medical, Inc.
3901 Yew Circle
Raleigh, NC 27612
© 2021 Think Medical, Inc.