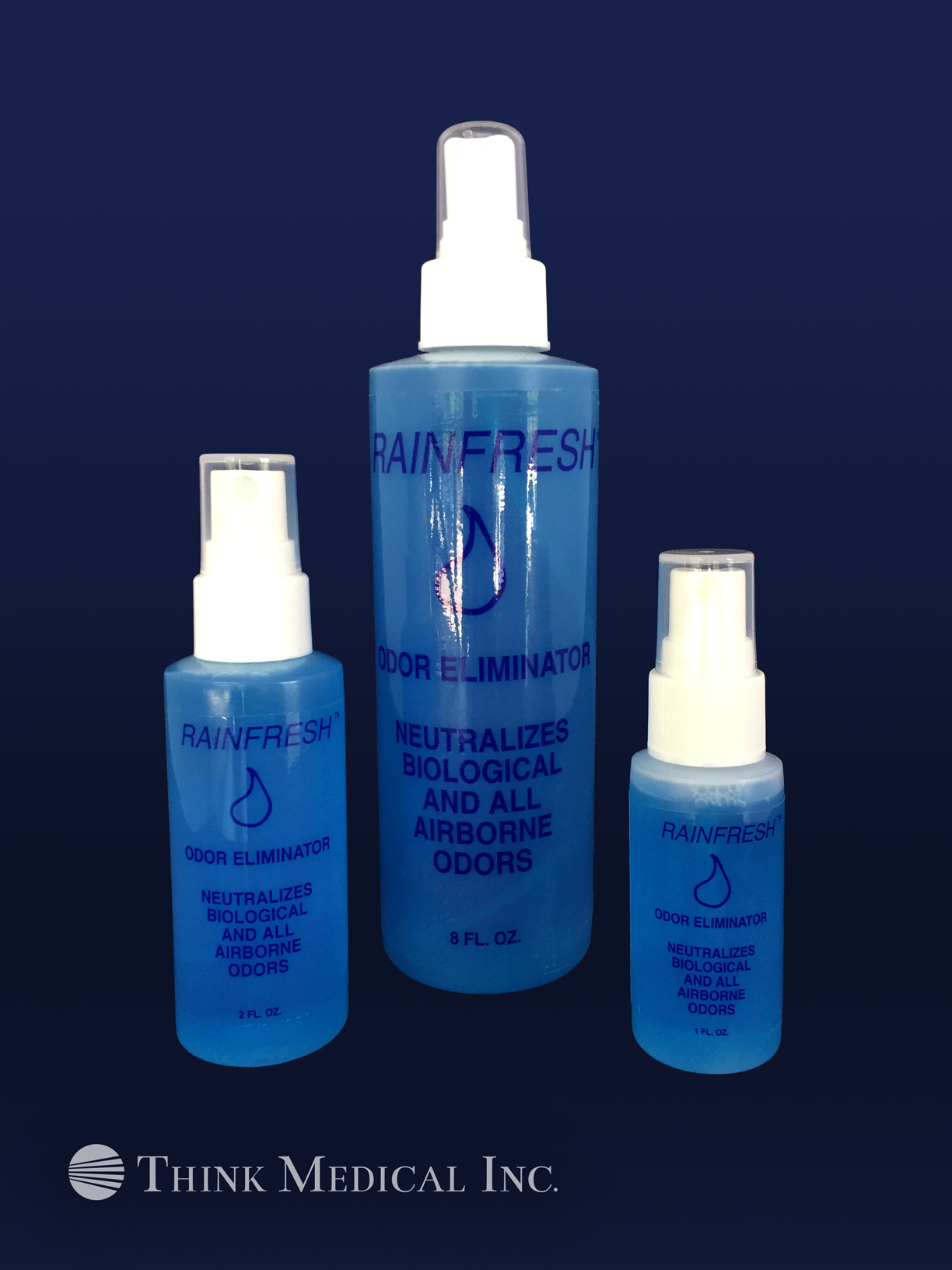 Rainfresh Odor Eliminator
Fresh Clean Scent
For Airborne Odors Only
Item #9191 one ounce bottle, 48 per case
Item #9999 two ounce bottle, 24 per case
Item #9998 eight ounce bottle, 12 per case
Our Rainfresh Odor Eliminator is a concentrated formula that chemically eliminates odors associated with bodily waste such as urine, feces, emesis, as well as necrotic tissue.
Rainfresh Odor Eliminator deodorizes the surrounding area as opposed to simply overpowering or masking odors. Our product is hospital grade and used by hospitals, care facilities, as well as available for home use.
Our product helps keep odors under control, thus making indoor spaces more pleasant for everyone within the space.
For more details, please see FAQ. If you wish to discuss purchasing this product (or any other products on our site), please contact us at 919-782-2485 or fill out the form on our contact us page.
Request More Information
---
We have over forty years of combined experience in nursing, product development and sales. Contact us today with any questions on existing products or for your custom made needs.
Call Us
---
Mail Us
---
Think Medical, Inc.
3901 Yew Circle
Raleigh, NC 27612
© 2021 Think Medical, Inc.