Medical Adhesive Removers
Gentle and Painless Cleansing Of All Types Of Adhesive Residues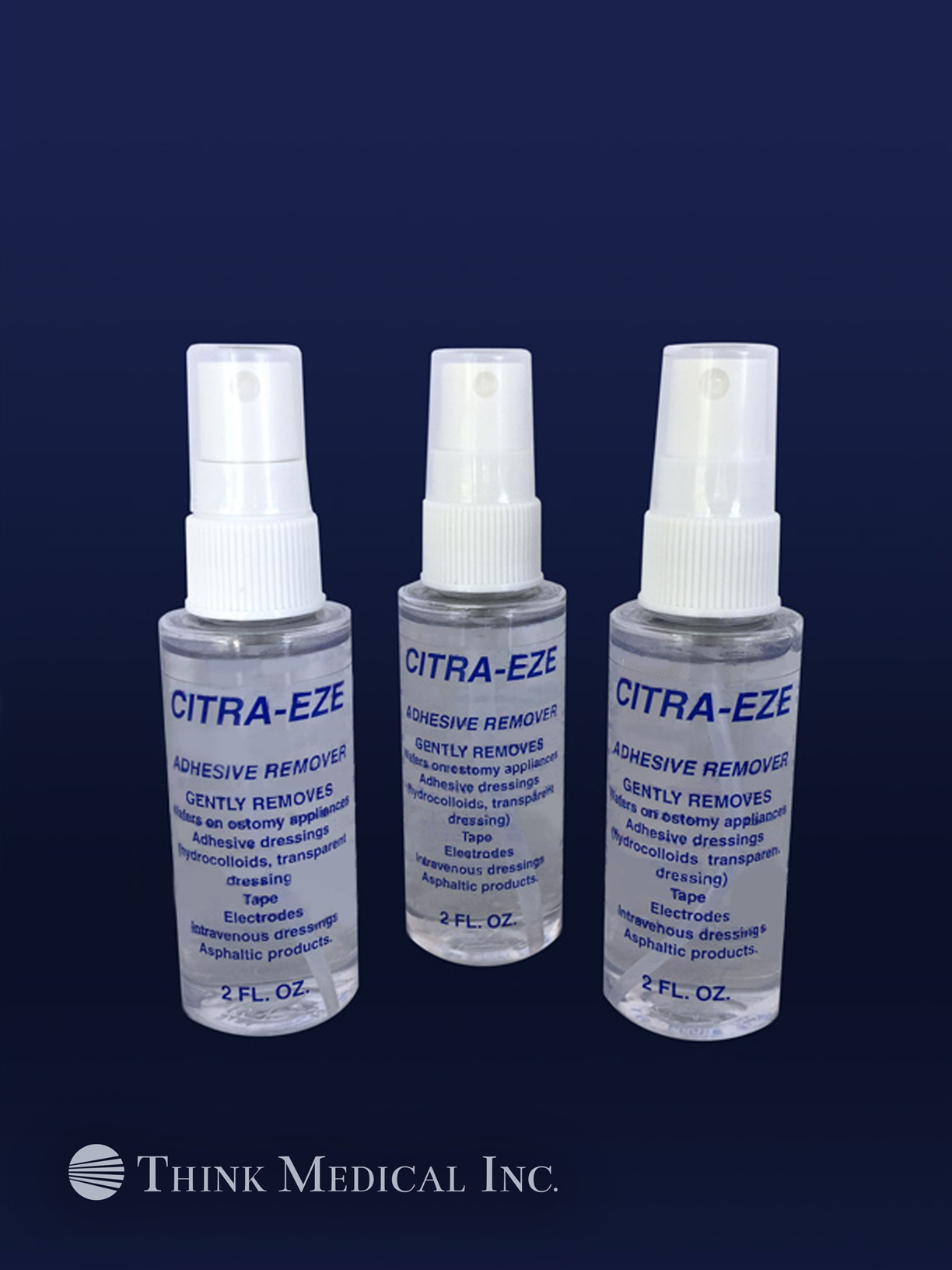 CITRA-EZE ADHESIVE REMOVER
Item #5554 – 2 ounce bottle, 24 per case
Our adhesive remover is a solvent formulated to dissolve adhesives and assist in removing dressings, skin protectors, tapes & other items that adhere to a patient's skin. The composition of our adhesive remover allows for a gentle and painless cleansing of all types of adhesive residues. Specifically, our medical adhesive remover helps remove hydrocolloid dressings, acrylic, and rubber-based adhesives.
For more details, please see FAQ. If you wish to discuss purchasing this product (or any other products on our site), please contact us at 919-782-2485 or fill out the form on our contact us page.
Request More Information
---
We have over forty years of combined experience in nursing, product development and sales. Contact us today with any questions on existing products or for your custom made needs.
Call Us
---
Mail Us
---
Think Medical, Inc.
3901 Yew Circle
Raleigh, NC 27612
© 2021 Think Medical, Inc.